Index
Desert Rock

Overview
To

Index
Slide 1
Next

Slide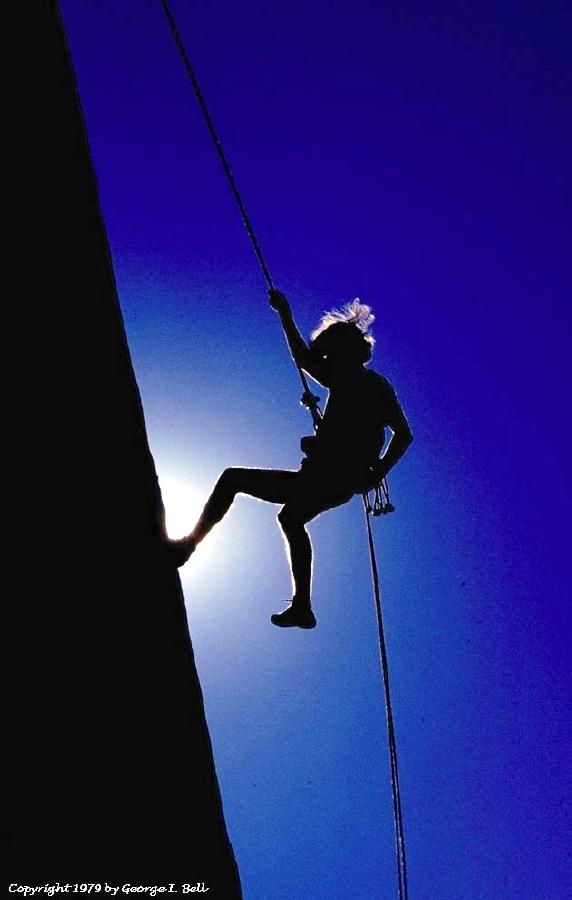 Art Walker Rappelling Headstone Rock
Joshua Tree, CA

I love exploring the southwestern desert. For many years I just hiked and backpacked in the desert, and in many ways I still prefer this method of exploration.

I started technical rock climbing in Joshua Tree in 1979. These were college outing trips, this photo was taken about the third time I ever went rock climbing. We did the standard 5.6 climb on Headstone Rock near Ryan Campground, then rapped off the other side. I was hooked, especially after I saw this photo.

In 1979 there weren't so many rock climbers in Joshua Tree, and finding a camp site was never a problem. I haven't returned much to Joshua Tree since those early days, because it seems mobbed now and I prefer multi-pitch routes.