Index
Flora

Overview
Previous

Slide
Slide 7
Next

Slide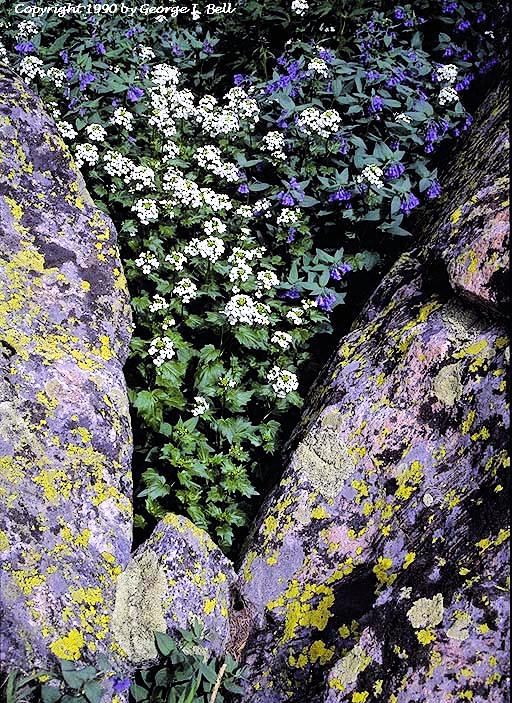 Bittercress and Franciscan Bluebells, CO

This was taken in Boulder Creek in the Gore Range. The Gore Range is one of my favorite ranges in Colorado because it is relatively uncrowded (it contains no fourteeners and few trails).

My wife and I went up Boulder Creek over 4th of July weekend, 1990 and hardly saw a soul the whole weekend. Beware, however, there is no (official) trail up this creek!