Index
Backcountry
Skiing

Overview
To

Index
Slide 1
Next

Slide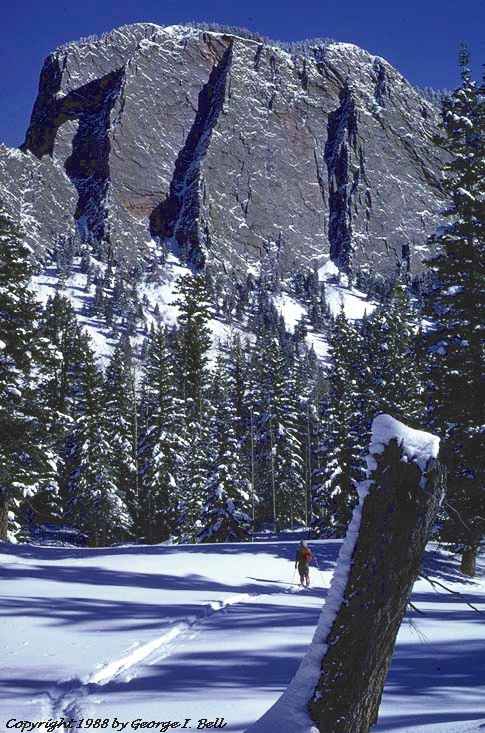 The Brazos Cliffs, in Northern New Mexico (1/78)

Stop now if you're looking for "extreme" ski photos. These ski photos emphasize the simple beauty of skiing unaided by lifts or helicopters, where man is a vistor dwarfed by the sheer scale of the mountain environment.

I had been backcountry skiing for over 10 years before I had even heard of a telemark turn. I remember many trips with my parents where we explored low angle wintry terrain on our wood skis. The Brazos Cliffs, visible from the highway near Chama, New Mexico, make a great backdrop for ski photos.

My father pioneered many summer routes on these cliffs. This is actually the smaller but cleaner half of the Brazos Cliffs known as "The Wedge", it is still about 800 feet high. My family owns the land in the foreground of this photograph, accessible in the summer only by jeep road, and in the winter by ski (or snowmobile, but what would be the point?).