Index
Tetons

Overview
Previous

Slide
Slide 5
Next

Slide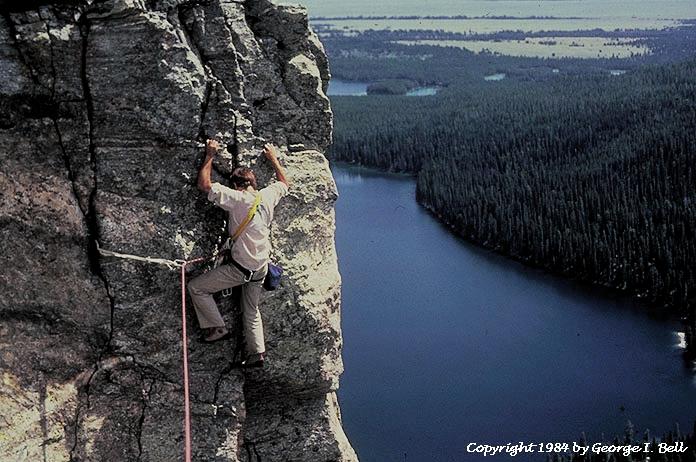 George Bell on Mt. Moran's No Escape Buttress (Leigh Lake behind)




Joe Terravecchia and I also went over to Mt. Moran and climbed the No Escape Buttress (5.9). This is an obscure, steep route put up by Yvon Chouinard. The route ascends the south flanks of Moran closer to Leigh lake, and for this reason there are some excellent views looking down at the lake.

A few seconds after Joe took this shot the stopper you see fell out, fortunately I did not immediately realize this and continued upward to easier terrain.