Index
Tetons

Overview

Trip Report
Previous

Slide
Slide 9
To

Index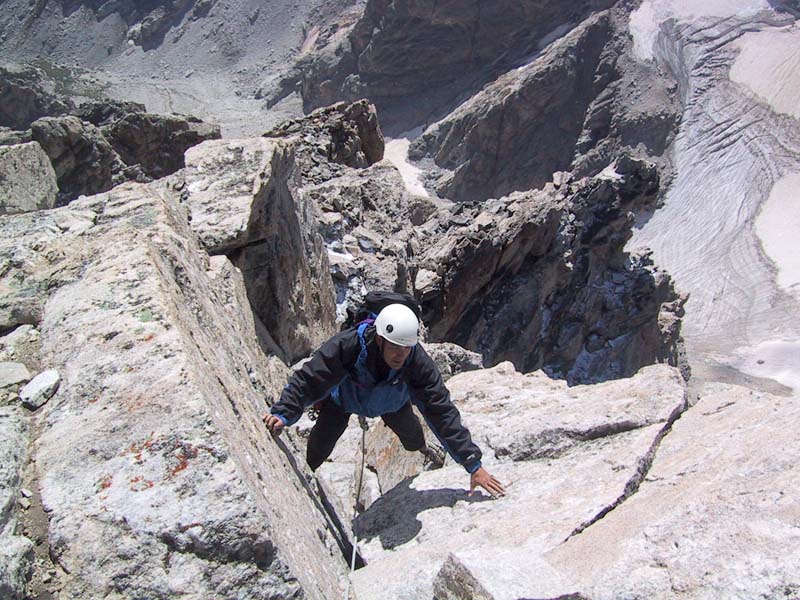 Warren Teissier finishing the V Pitch, Upper Exum Ridge (Middle Teton Glacier far below)




In September, it is quite common to have snow and ice on the Owen-Spalding descent. This year there was even ice on the "Petzoldt Lieback" pitch just above where this photo was taken. See the full trip report for more photos and the complete story on this climb.

I have now climbed the Grand Teton six times over a span of almost 20 years (1984-2003): three times via the North side and three times up the Exum Ridge. I could easily climb it six more times, what a great peak! There are also a lot of other more obscure climbs and peaks to do in the Teton Range. I will be back!