Index
Alaska

Overview

Trip Report
Previous

Slide
Slide 8
Next

Slide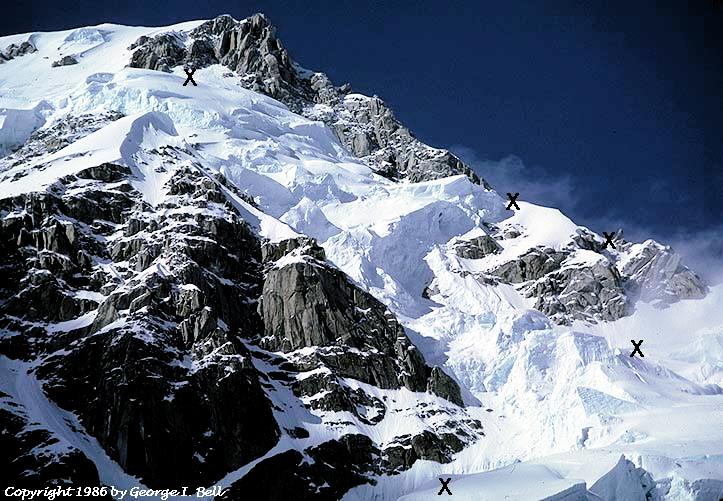 The difficult section of the route with our 5 camps marked.




This is the crux of the East Buttress between 8,500' and 14,300'. Our five camps are marked by X's: 9000', 11,800' (bergschrund camp), 12,400' (Punks perch), 12,600', 13,300'.

This is a variation to the normal East Buttress route, which goes up and left from the bergschrund camp at 11,800', tackling the ice fall more directly (and more dangerously).