Index
Alaska

Overview

Trip Report
Previous

Slide
Slide 7
Next

Slide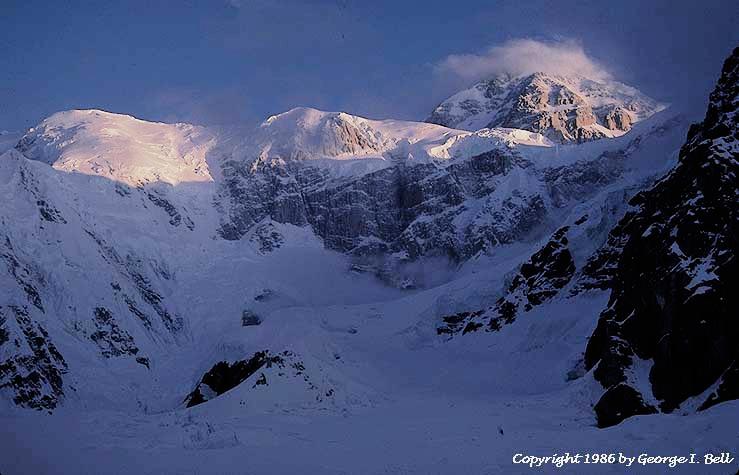 Summit of Denali from the landing site.




We were able to land far up the NW fork of the Ruth Glacier. Because of the geometry of the National Park boundary, this is actually the closest (legal) landing site to Denali's summit, about 6 miles away horizontally. The vertical relief in this photo is incredible, the landing site is at 7,700' which means it is over 12,000 vertical feet to the summit of Denali.

There are really no routes visible in this photo. The East Buttress follows a ramp to the right of this photograph. All exits to this cirque are threatened to some degree by serac avalanches which occasionally swept the entire face to the glacier.