Index
Alaska

Overview

Trip Report
Previous

Slide
Slide 6
Next

Slide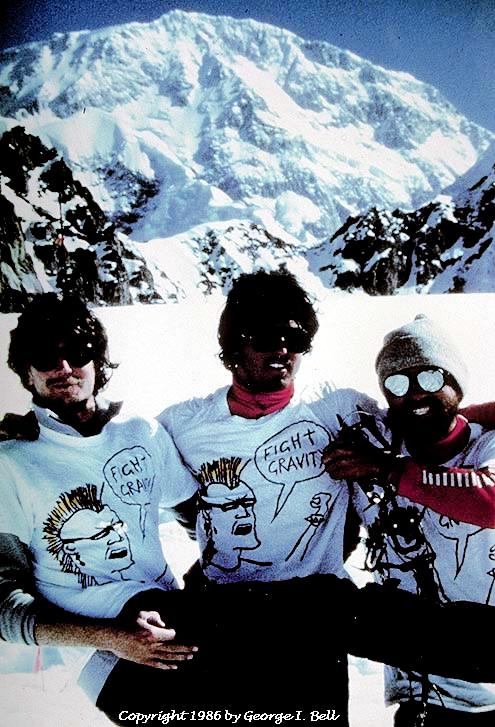 White Punks on Rope (L to R): Scott Hartle (air guitar),
Joe Terravecchia (vocals), George Bell (crampon).

There were three of us, and it turned into a really fun trip as we were all well matched in terms of temperment, goals and there weren't any strong personality conflicts.

This photo was actually taken at the very end of our trip, at Kahiltna International, but it is the best photo of the three of us. The reason the image quality is low is that this is a slide of a print. For reasons too tedious to go into here several of the original slides of this climb were lost.