Index
Alaska

Overview

Trip Report
Previous

Slide
Slide 5
Next

Slide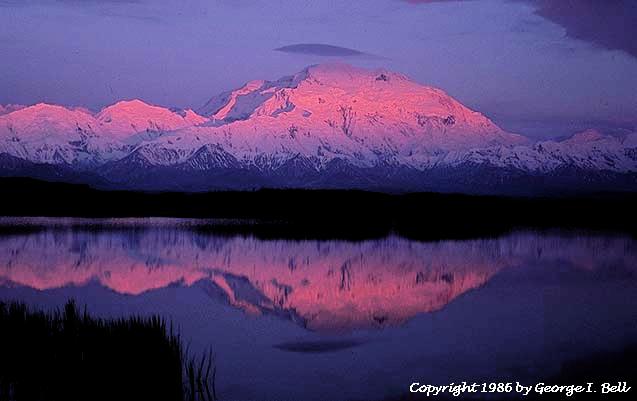 The North side of Denali from near Wonder Lake.




In 1986 I returned to Alaska, this time with a very ambitious plan of climbing a new route on the East side of Denali.

Most people who go to Denali National Park see this, the north side of the peak from near Wonder Lake (if they are lucky with the weather). This photo was taken a couple weeks after our climb during a solo backpack in Denali National Park.