Index
Alaska

Overview

Trip Report
Previous

Slide
Slide 4
Next

Slide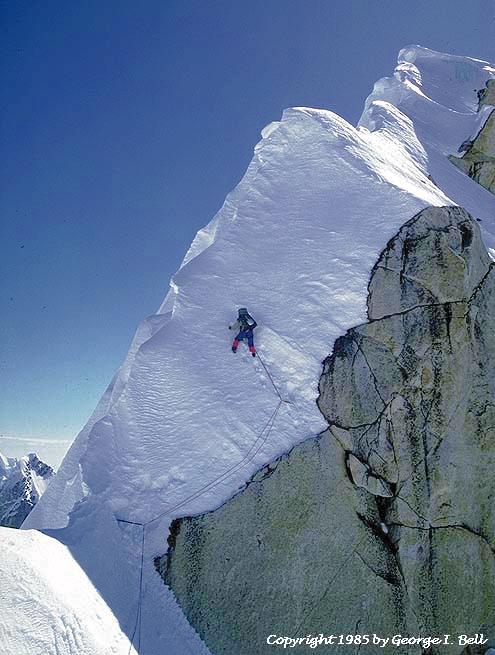 60 Degree ice covered by two feet of snow
on the NW Ridge of Mt. Huntington

This is also on the first step, only two pitches after Slide 3. It was one of the most terrifying pitches of the entire climb: steep ice covered with two feet of snow. Very time consuming to get good pro, scary cornice to the left, we were praying THIS was the crux of the route (it was not).

I have not included any more photos of the climb beyond this point. Not that I didn't take any, they just aren't as spectacular as these four.

Jay Kerr has created a composite image of these first four Huntington slides which makes for a great background (or wallpaper) on a 21 inch monitor. Click here to go to the background download page.