Index
Alaska

Overview

Trip Report
Previous

Slide
Slide 3
Next

Slide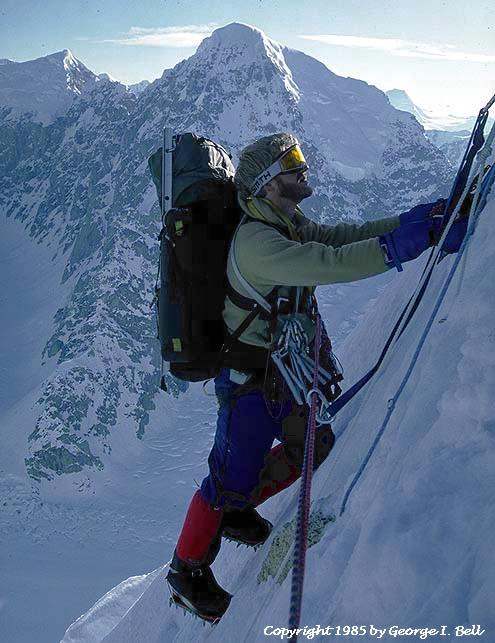 Chris Brislawn starting the crux lead (or so we thought)
on the NW ridge of Mt. Huntington. Note the old fixed lines.

This is on the first step, at the base of what we thought was the crux pitch. I am belaying from a couple of Terray's pitons, here Terray did some aid climbing up the rocky crest of the ridge. With modern ice gear, we traversed left a few feet into a couloir of 70 degree ice.

The peak behind Chris is right across the Ruth Glacier from the north face of Huntington, it is called Peak 11,300'. There are a couple of routes on it.