Index
Peru 1987

Overview
Previous

Slide
Slide 10
Next

Slide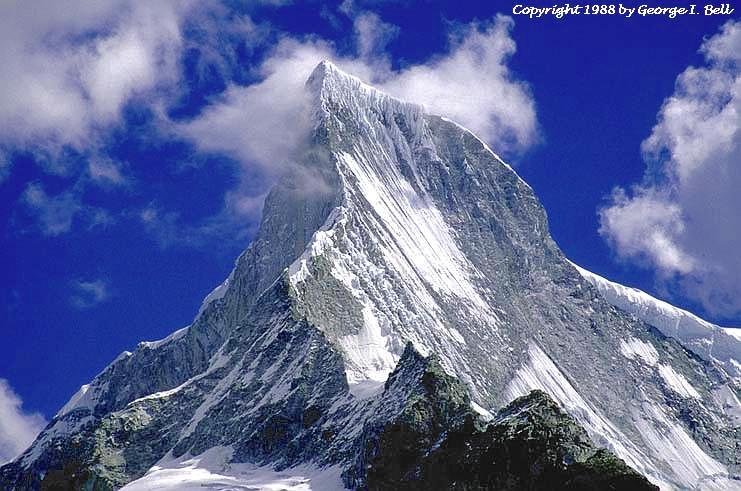 Huandoy Sur from Yanapaqtsa




Another peak near Chopicalqui is Yanapaqtsa (5460m or 18,000'). It's not a very difficult or impressive looking peak, but it does sit quite close to the incredible spires of Chacaraju. We spent a day packing up a beautiful and lightly traveled valley, where we camped at the base of a glacier below Yanapaqtsa.

The next day was gorgeous, as usual, and we headed up Yanapaqtsa with stunning views of the surrounding peaks. Down the valley we got a great view of the three Huandoy Peaks. This is Huandoy Sur, the lowest of the three, it has a very impressive south face. Clouds were drifting around the Huandoy group, making for some impressive scenes.