Index
Peru 1987

Overview
Previous

Slide
Slide 9
Next

Slide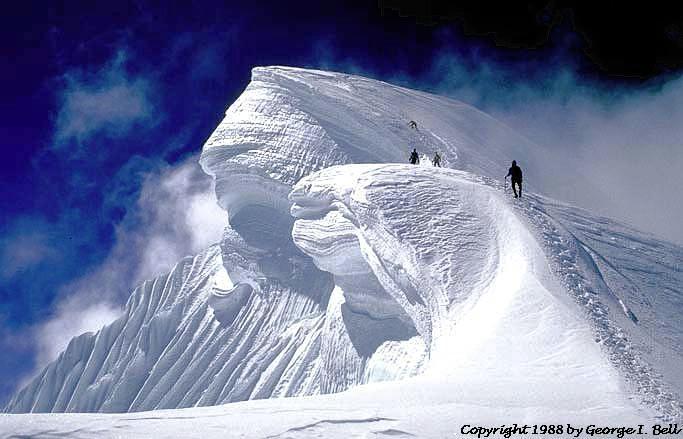 The summit of Chopicalqui (6345m or 20,900')




I was not disappointed by the views of the summit ridge of Chopicalqui. The going here is easy and we were off the glacier, so we are unroped. Clouds were drifting in from the Amazon, sometimes obscuring the summit. The huge cornice and snow flutings on the west side of the summit made for some great photos.

I felt terrible this day (headache, nauseated) and was trailing behind everyone else. I thought it was the altitude but when I got back down to 14,000' I found I still felt horrible - I had caught a nasty cold.