Index
Backcountry
Skiing

Overview
Previous

Slide
Slide 6
Next

Slide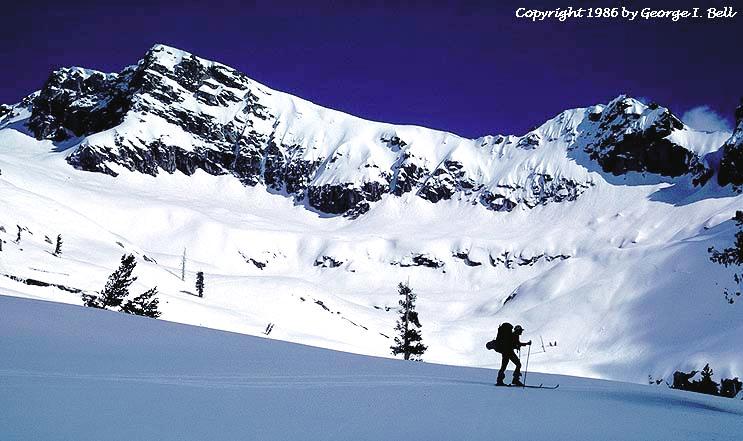 Don Aumann on the Sierra High Route, (4/86).




The Sierra High Route has become a real classic, it crosses the entire Sierra Nevada Range. You start low in the Owens Valley in a desert environment, carrying your skis until the snow starts. When it does you spend about the next 6 days skiing, rarely do you need to take your skis off except to get into your tent! The tour finishes in the forests of Kings Canyon National Park (or, obviously you could do it in the opposite direction).

This tour was named after the European Haute Route, and is often compared with it. The Sierra High Route has much easier skiing than the European version, but on the other hand your pack will likely be heavier because there are no huts.

This photo was taken near the end of the tour, the day we reached Pear Lake. I think this photo captures the essence of the Sierra High Route well, you can see how it is possible to ski for days above timberline with little difficulty (in contrast to the Alps) and never have to take your skis off and walk (in contrast to Colorado).