Index
Backcountry
Skiing

Overview
Previous

Slide
Slide 5
Next

Slide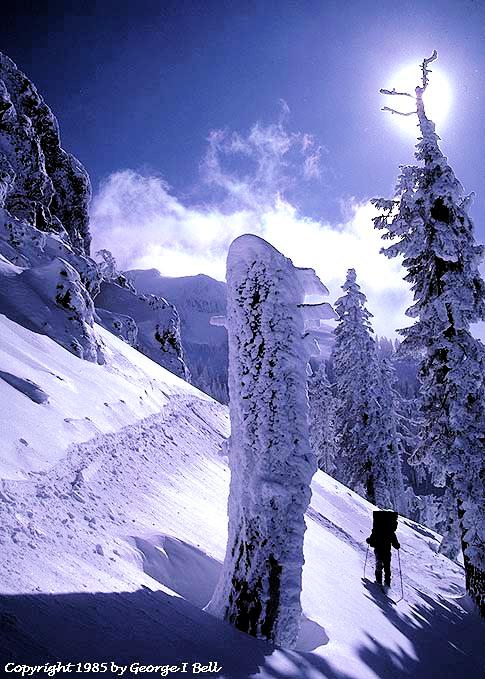 Out from the Benson Hut, near Donner Summit, CA (11/85).

The Benson Hut is south of Donner Summit behind Sugarbowl Ski Area. John Entriken and I went in there in November 1985. It was early in the season but there was still lots of snow, and we had the hut to ourselves.

The traverse you can see is actually glare ice covered by a couple of inches of powder. I managed to hold an edge across it, but John, without metal edges, slid down the ice.