Index
Desert Rock

Overview
Previous

Slide
Slide 5
Next

Slide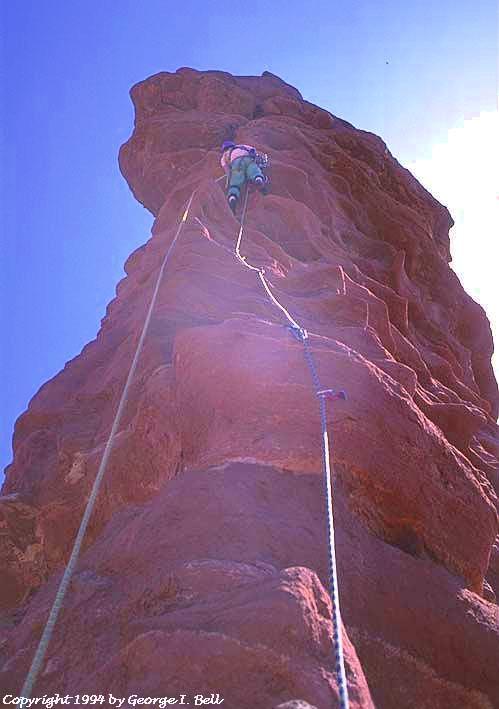 Bill Wright on the last pitch of
the Finger of Fate route on the Titan.

This is Bill Wright leading the final pitch of the Titan in 1994. In the previous photo, if you find where the left skyline turns vertical that is where I am belaying. This is an incredibly exposed place. It is mostly aid climbing with some very scary free climbing moves as sometimes the fixed gear was about 8 feet apart.

For more info on the climb see our trip report We Climbed Utah's Skyscraper Rock .